Micro flat fan nozzles
26.05.2021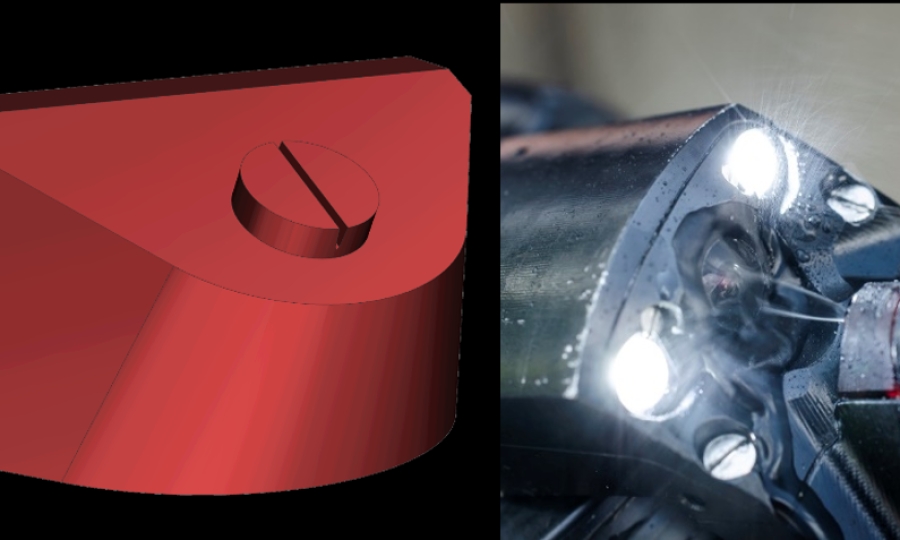 Serial production of a high precision cleaning nozzle
Our customer,
IBAK Helmut Hunger GmbH & Co. KG
, where looking for the optimal production technology for the cleaning nozzle of the camera system of their pipe cleaning robot
"Nanogator"
.
Customer Challenge
New product development of pipe cleaning robot
Cleaning solution for camera system necessary
Commercial flat spray nozzles not available in this small, compact design. Narrowest point of the nozzle channel measures only 85 µm.
Material and Process Requirements
High demands for resolution and acutance of the printed plastic components. Acutance of the nozzle channel is decisive for the functionality of the nozzle. Water jet breaks off at a sharp edge and produces a perfect flat jet.
Component permanently in contact with water, thus low water absorption of the material and constant material properties required
Water temperature during operation approx. 70°C
Material must withstand stress from repeated temperature cycles
Production scrap < 10 %
Market Screening and Success
IBAK performed a screening of various photopolymerization-based technologies - and then decided for Precision SF from Cubicure (a special formulation based on Cubicure Precision):
The required high resolution and acutance were only met with the hot lithography processes and the production plant Caligma 200, and the material shows low water absorption and consistent quality long-term properties (test period > 1 year).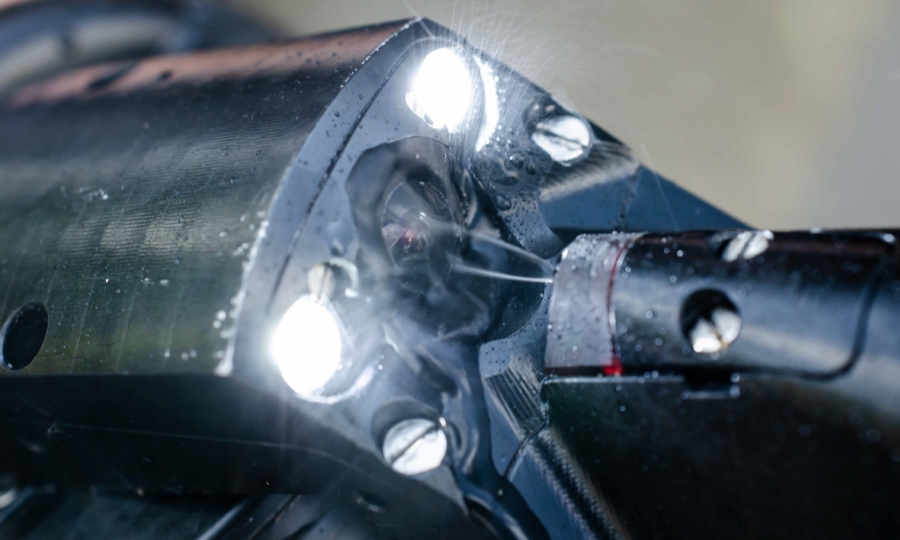 Rinsing process of camera lens of the milling robot Nanogator
© IBAK