Prof. Dr. Jürgen Stampfl
Managing Director and Chief Science Officer (CSO)
Prof. Dr. Jürgen Stampfl is the head of the field of research of additive manufacturing at the Institute of Materials Science and Technology at TU Wien. After graduating from Graz University of Technology and his doctoral studies in materials science at the Montanuniversität Leoben, he spent three years as a PostDoc at the Rapid Prototyping Lab at Stanford University. Since 2004 he is professor of materials science at TU Wien. In addition to his academic work, in 2011 he co-founded Lithoz GmbH, which for the first time enabled the additive production of high-performance ceramics with the LCM process. As head of numerous national and international research projects as well as the coordination of several transnational EU projects, Prof. Stampfl has been able to set decisive scientific accents in the field of stereolithography over the years. With the founding of Cubicure GmbH in 2015, a breakthrough in the additive manufacturing technology of plastics has now been achieved.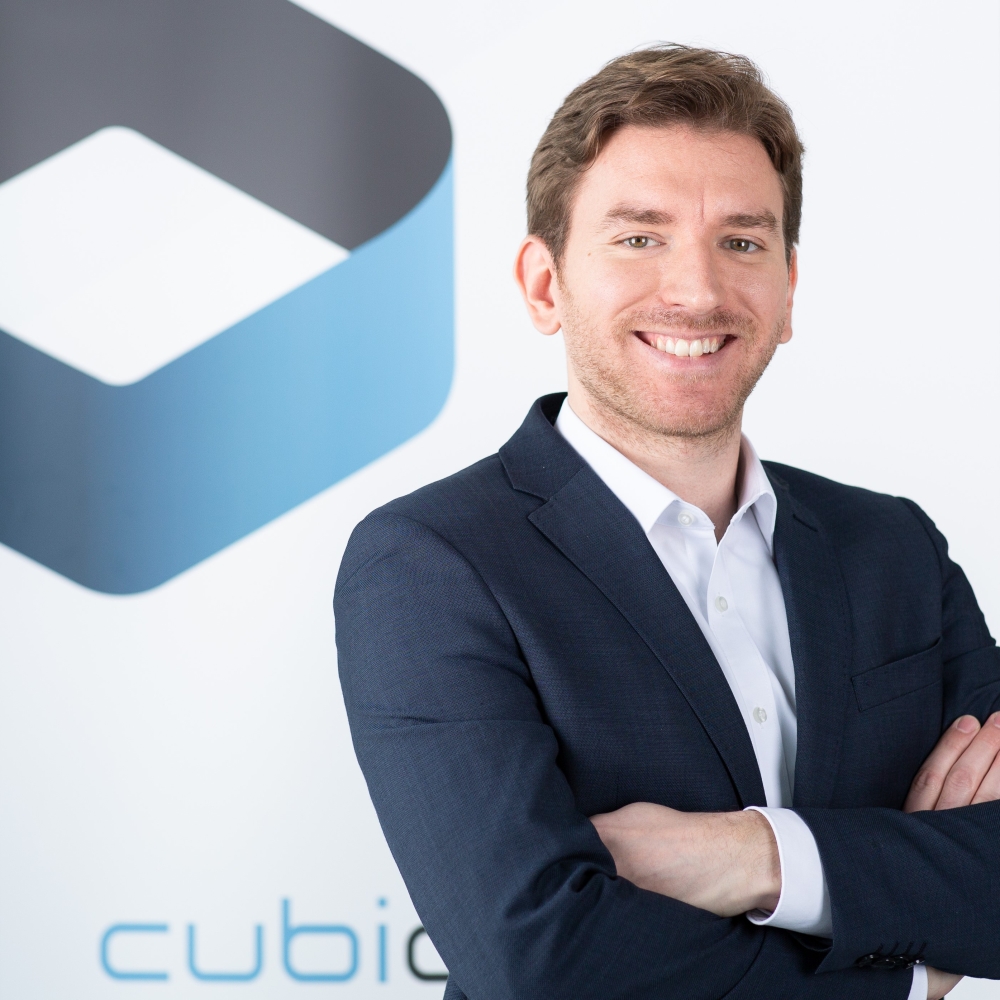 Dr. Robert Gmeiner
Managing Director (CEO) and Chief Technology Officer (CTO)
Dr. Robert Gmeiner studied mechanical engineering at TU Wien with a focus on medical engineering. In addition to several internships in the field of medical electronics and as a measurement engineer in german nuclear power plants, he gained several years of design experience in the R & D department of Andritz Pulp and Paper. During his time as a PhD student under the supervision of Prof. Stampfl, he first came into contact with additive manufacturing technologies in 2012 - a topic that has not left him since then, in addition to his strong interest in aerospace. His dissertation in the Christian Doppler Laboratory for the additive production of high-strength glass-ceramics for dental restorations allowed him numerous insights and first inventions on the topic of heated stereolithography, as well as the resulting process possibilities. In 2015, together with Prof. Stampfl, he founded Cubicure GmbH where he is Chief Executive Officer since then.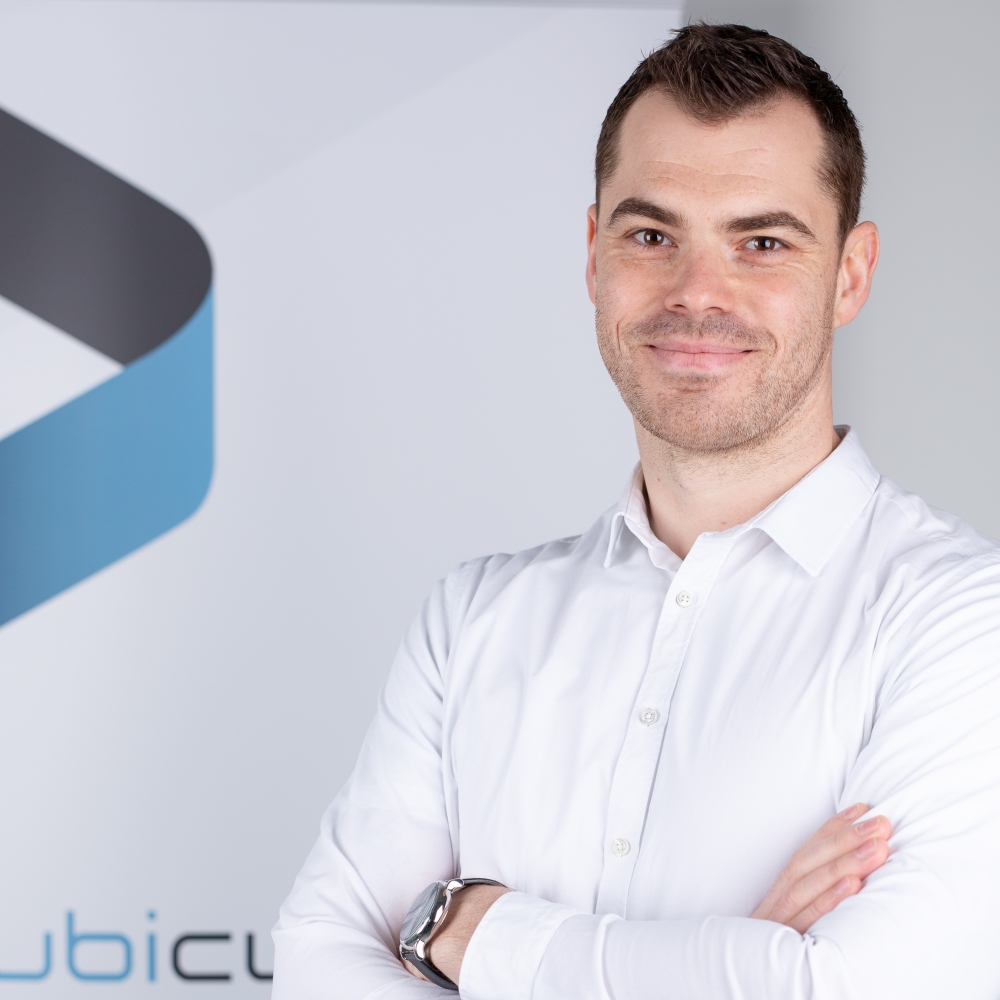 Dr. Markus Pfaffinger
Chief Operations Officer (COO)
Dr. Markus Pfaffinger studied biomedical engineering at the UAS Technikum Wien and subsequently at TU Wien. He focused on rehabilitation technology, biomechanics and biomaterials. In 2017 he received a PhD for his work in the Christian Doppler Laboratory for photopolymers in digital and restorative dentistry in the working group of Prof. Stampfl at TU Wien. The main research was the material development of light-curing ceramic slurries for the lithography-based additive manufacturing of ceramic dental implants and teeth restorations.
At Cubicure he is responsible for business development since 2017.
Mag. Clemens Roitner
Chief Financial Officer (CFO)
Clemens Roitner studied international business administration at the Vienna University of Economics and Business with a focus on international finance and change management and a semester abroad at the Copenhagen Business School in Denmark. After completing the trainee program and working several years as key account manager in the banking sector, he joined Cubicure in 2016 where he devoted himself to finance alongside his professional work in sales at Kapsch. He has been responsible for finance on a full-time basis since the beginning of 2018.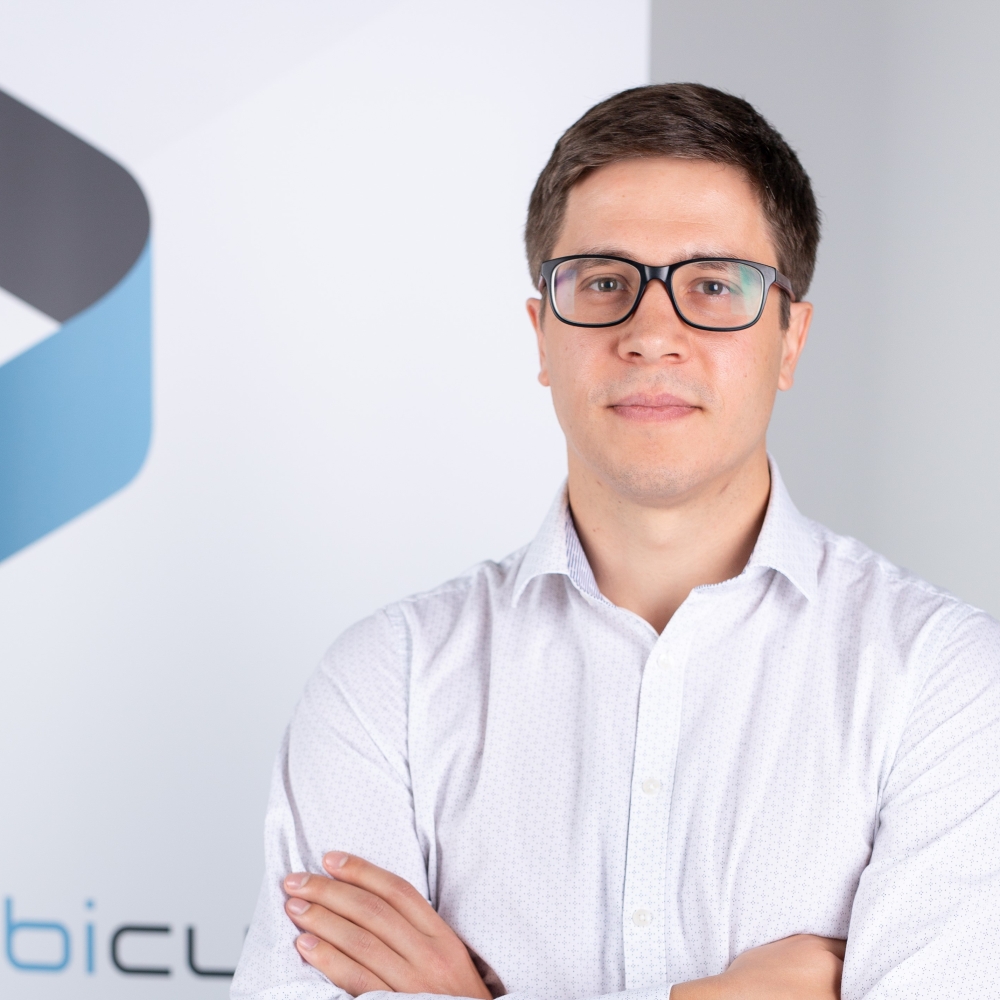 Dr. Christian Gorsche
Head of Materials
Dr. Christian Gorsche studied Technical Chemistry at TU Vienna with a major in synthesis. He also performed a two-year Master's study in the field of organic chemistry at the University of Florida. His ensuing studies at TU Vienna as a PhD candidate involved the field of photopolymerization for advanced applications such as dental materials and 3D-printing. In 2015, he was awarded with the Ressel-Prize from TU Vienna for his dissertation within the framework of the Christian-Doppler Laboratory "Photopolymers in digital and restorative dentistry". He then continued his academic career as PostDoc within the research group of Prof. Robert Liska, where he was able to expand and further strengthen his Know-How in the areas of photopolymerization and lithography-based 3D-printing. At the beginning of 2018 he joined the team of Cubicure GmbH as Head of Material Development.